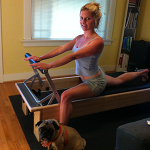 Amanda Charles
grew up in Baltimore, MD and went to college in Pittsburgh, PA receiving, a BFA from Carnegie Mellon University. She began practicing Pilates shortly after moving to Los Angeles in 2007 and saw an immediate transformation in her body and was hooked. Amanda has been a certified Pilates instructor since 2009, having completed her comprehensive training through Balanced Body University. She loves Pilates and enjoys sharing her passion with others through teaching. Amanda takes pride in motivating her clients and loves seeing the physical and mental transformation that practicing Pilates brings.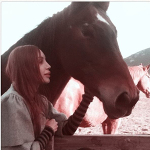 Ana Debasa
was born in Santa Cruz California, and moved to LA when she was 18. She dabbled in acting for a little while, but her real passion has always been Animals. She started working with horses at a young age. It was through a horseback riding accident that she found Pilates. It was through Pilates that she was able to heal herself. She then became certified in 1999 at Perfectly Fit, a Classical Pilates Studio. She worked at Perfectly Fit for a few years before coming to Mind-Body Fitness Pilates Studio in 2001, and has worked here ever since! Ana also worked as a vet tech at East Valley Veterinary Clinic as well as running her own animal rescue for many years, One Dog Rescue. Mind-Body Fitness clients have adopted many of her dogs. She has since left Dog and Cat Rescue, and is pursuing her first Love, Horses.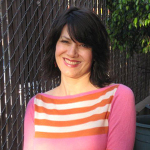 Lynne DeMarco
, Owner, received a BFA in Dance from California Institute of the Arts in 1988. It was while studying dance, that Lynne first encountered the work of Joseph H. Pilates. After graduating, she danced professionally with Loretta Livingston & Dancers until 1995. Upon leaving the company, Lynne returned to her Pilates training. She received her teacher certification from Long Beach Dance Conditioning, under the direction of master teacher and innovator Marie Jose' Blom-Lawrence, in 1996. Lynne continues to further her education by taking workshops in the Pilates Method. Lynne also continued her dance career, working with Helios Dance Theatre, and Trip Dance Theatre. She went on to teach Pilates at Ron Fletcher Co., Total Body Studios and The No-Nonsense Workout, until opening Mind-Body Fitness Pilates Studio in 1998. She began with one Pilates Reformer working in the dining room of her home, and soon rented a commercial space in Silver Lake. She then needed more room to play, so she moved to her current location in Los Feliz in June, 2000. Lynne enjoys teaching Pilates and believes everyone can benefit from it.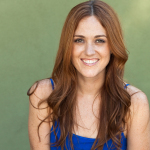 Abigail Eiland
was first introduced to Pilates through her sister, as she rehabilitated from a bad back injury. Not only did her back get better, but she looked great! Coming from a performing background Abigail had limited experience with Pilates, but once she began studying seriously, she was hooked. Abigail was certified through Pilates Sports Center, Encino CA. in 2011, studying both Classical and West Coast Style Pilates. She believes that Pilates can be useful in every aspect of your life, and tailors her sessions to be fun, challenging, and positive. When she is not teaching, Abigail is a working actress and singer.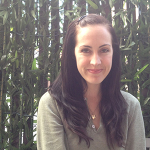 Alexis Haretakis
began dancing at the age of 3 and has been a mover ever since. She was first introduced to Pilates at Studio du Corps in Costa Mesa, California in 1999 under the tutelage of Diane Diefenderfer, Barbra Bean and Rebecca Ramos. This dance-oriented studio instilled in her an importance of grace and artistry in her teaching that she extends to her clients. She was certified in 2002 and has had the opportunity to work with Master Teacher Ron Fletcher during her training. In 2007 she began learning the Gyrotonic Expansion System and Gyrokinesis with Master Teacher Barbara Schwarz. She fell in love with the system and was certified in 2009. Alexis loves working one on one with clients with an emphasis on breath, form, fun, and all the while helping them foster a deeper connection to their bodies.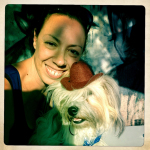 Amanda Killian
received her Pilates Teacher Training Certification August, 2002 from Perfectly Fit in La Canada, CA. Her movement background includes Ballet, Classical Indian Dance, Korean Dance, Tap, Tai Chi and Ariel Circus work. All of these disciplines enhance her teaching style. Amanda's goal is to provide clients with a well-rounded workout that is challenging and fun. "We're fools whether we dance or not, so we might as well dance." ~Japanese Proverb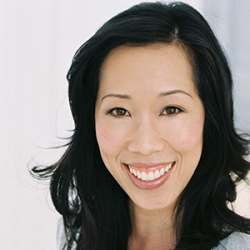 Genevieve Lee
received her certification from Body Arts and Science International (BASI), in February 2012. As a former dancer and yogini, Genevieve developed a keen eye for alignment and a solid understanding of movement. She first discovered Pilates after seeking alternative ways to treat a chronic knee injury. It was only after regularly doing Pilates that she was finally pain free. This life changing experience and the encouragement of her teachers led her to pursue a career in Pilates. She hopes that she can help her clients find the same mind body connection and fulfillment through Pilates that she has. Genevieve enjoys working with students of all levels and abilities.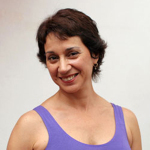 Renda Mishalany
began her Pilates training in 1984 in the Pilates Method of Body Conditioning and was certified in 1997 by world renowned Mentor and Master teacher, Romana Kryzanowska. Renda continues her training through regular rigorous classes, and workshops with master teachers who include Romana's daughter Sari Pace, Trish Garland, and Jay Grimes. Renda was trained as a classical ballet dancer in Beirut, Lebanon, where she was selected for a scholarship to study ballet abroad at the prestigious Legat School in England. In Los Angeles she studied with the Los Angeles Ballet Company School. It is Renda's unique understanding of the body as 'form', and the importance of precision in movement that led her to The Pilates Method.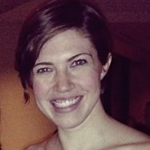 Nicole Watkins
discovered the joy of movement and a love of mind-body connection initially through her training as a modern dancer and eventually through her practice in Pilates. In 2007, she completed her full Pilates apparatus certification with Ellie Herman in Brooklyn, NY. Since then, Nicole has devoured any additional education that she can get her hands on in anatomy, injuries and rehabilitation, pre-natal and post-natal Pilates, and mind-body awareness. As a teacher, she aims to help people find greater body awareness and more efficient movement patterns, and build strength through Pilates.